GET 5 SAMPLES OF OUR TOP PRODUCTS & SHAKER FOR FREE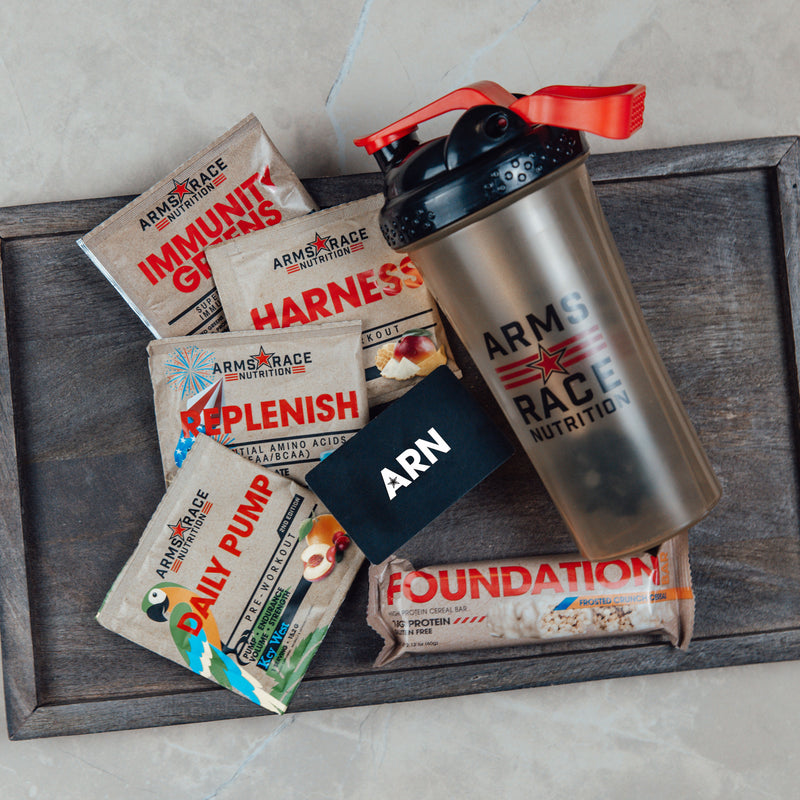 5909 Trusted Customer Reviews
LEVEL UP YOUR SUPP STACK AND SEE WHAT YOU'VE BEEN MISSING
$0.00 $30.44 FREE
What's Included:
Sample of our non-stim pre workout DAILY PUMP, a sample of our most popular pre workout HARNESS, a sample of the best tasting greens on the market, and a sample of our BCAAs product REPLENISH
PLUS.. a Premium shaker cup
And.. a $20 gift card!
ARN TRADEMARK 2-CAFFEINE BLEND
Extended release caffeine makes all the difference during your workout. Skip the jittery energy and dreaded crash. HARNESS is smooth energy that keeps you focused and dialed in.
BONUS: GET LIFETIME EARLY ACCESS TO NEW PRODUCTS AND FLAVORS
You'll be on the VIP list for new flavors, product launches, and special text-only sales
TERMS & CONDITIONS
This offer is only valid 1 time per customer.
The contents of this offer, shaker and samples can't be changed.
Gift Card will be sent to the email associated with the order.
Gift card will be delivered in the form of a one-time use code.